Housing in the Netherlands is renowned internationally for achieving high residential quality at a favorable price – which is the key objective of all affordable housing projects.
The experience and expertise of Dutch architects are not only key to affordable yet high-quality housing, but also for the functional and spatial cohesion in an urban context, which is essential to creating successful, vibrant neighborhoods.
Please have a look at some Dutch examples on affordable housing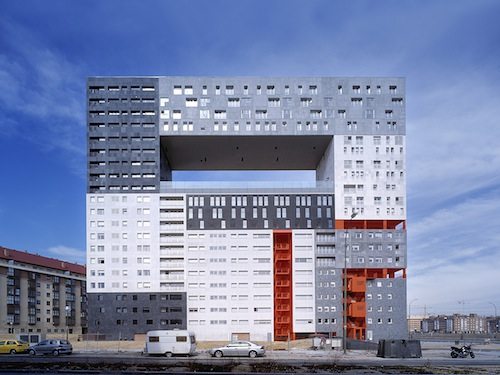 MVRDV
The Mirador housing project in Madrid's Sanchinarro quarter is more than just a block of flats. It's closer to a vertical collection of mini neighborhoods. Dutch architectural firm MVRDV created slits between the blocks in the construction imagined as upright alleyways, and the large open space near the top has been dubbed the "sky plaza." This "semi-public" area provides residents with a communal meeting place and features a garden with stunning views of the nearby Guadarrama Mountains. The project won the Madrid municipality's Best Design in Housing prize in 2005, even though it wasn't completed until 2012. It contains 165 apartments.
24H Architecture
Tower Hatert in the Dutch city of Nijmegen is part of the local government's plan to invigorate its housing. The rippling, sculpture-like 13-story building was designed by Rotterdam-based studio 24H Architecture, and it houses 72 apartments as well as a health care center on the ground floor. The timber used throughout the construction is FSC certified. And the non-aligned balconies – with the railings apparently inspired by leaf patterns – ensure that each unit gets enough natural light, while also offering residents uninterrupted views of their surroundings. This futuristic looking tower was finished in 2011.